RED ROEZANIË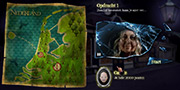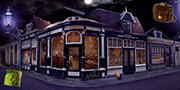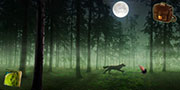 Red het magische rijk Roezanië ('Save the magical land Roezanië') is an alternate reality game set in the world of Harry Potter. In it, the player is asked to help Alinéa, a witch seeking to free her home land from impending evil.
Over a period of two to three weeks the player is confronted with a series of challenges, some can be executed completely online. Some involve other media. Some require actions in the real world to be completed.
Each challenge is scored based on speed and number of tries, and at the end of it all a prize consisting of an all-expense-paid trip to the Hogwarts School of Witchcraft and Wizardry for the winner and a friend or parent.
The game was commissioned by De Harmonie publisher of the Dutch Harry Potter books, as a thank you to all the loyal Harry Potter fans out there.
FRAMEWORK
The core of the Flash application consists of a framework that loads the challenges individually. The framework runs the interfaces that are present/required for each challenge:
Basic server communication, with a custom response event model.
The main navigation interface, visualized as a folding map of areas visited.
The inventory interface, visualized as shoulder bag that pops open, showing the items available.
The spell system, mainly consisting of a custom gesture recognition system triggering custom events.
CHALLENGE 5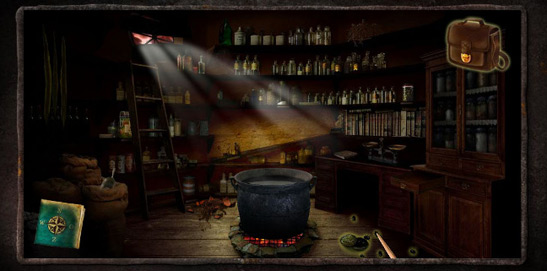 The fifth challenge of the game was to cook up a magic potion using specific ingredients. Inside a witch's cottage a wide variety of ingredients are available, some hidden, some out in the open, only some actually needed for the recipe. A number spells learned in the previous challenges are required to gain access the correct ingredients and to drop the ingredients into the cauldron. Get the recipe wrong and the cauldron's contents will explode...
VIDEO
YEAR
2008
RED ROEZANIË LINKS
| link | description |
| --- | --- |
| PLAY NOW | play 'Red het magische rijk Roezanië' |
| De Harmonie | Publisher of the Dutch translations of the Harry Potter books. |
| Fabrique | Designers and developers of the game. Fabrique commissioned addink.net to develop the framework and challenge 5. |